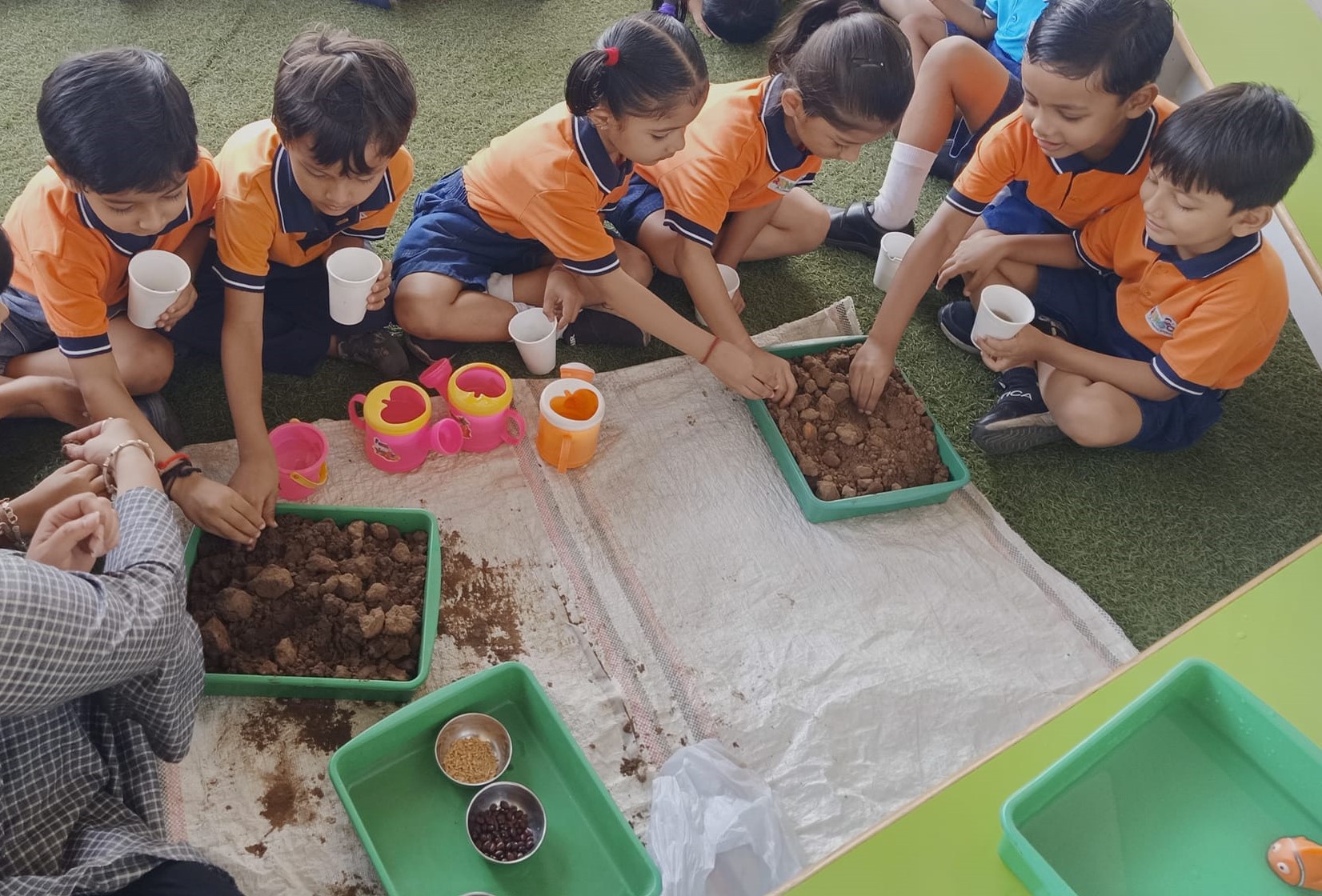 Rangoli Preschool's kindergarten program is designed to provide a smooth transition from preschool to elementary school, while continuing to foster the intellectual, social, emotional and physical development of children. The program is carefully structured to meet the needs of children aged 5 to 6, focusing on building strong academic and social skills through engaging activities, projects, and interactive lessons.
Rangoli Best Kindergarten School
| | | | |
| --- | --- | --- | --- |
| Sr.No. | Program Name | Age | Duration |
| 1 | Jr. KG | 4 to 5 years | 4 Hours a Day |
| 2 | Sr. KG | 5 to 6 years | 4 Hours a day |
Our preschoolers are now ready to learn systematically with confidence and discipline. Phonic teaching is the base of the English language teaching and a prime focus for junior kindergarten. Subject based learning pattern including English, Maths, Environmental learning, Life Skills and Hindi recognition are introduced at this level. Introduction to functional English, advancement in Mathematical skills, Introduction to Hindi writing, elaborative Environment Learning and Life Skills are the subjects covered in senior kindergarten. Children are given exposure to learn at their own pace. The understanding about the numbers and mathematical concepts also happens at the greater level. Language development includes listening, writing, reading, speaking and comprehending is emphasized. Drawing and art activities are also planned to enhance the creativity of young ones. Rangoli is one of the best kindergarten school in Gujarat.
Focus areas in Kindergarten Program curriculum
Subject based learning pattern
Personal & life skill development
Language development
Learning through phonics
Improves sentence formation through picture talk
Environmental learning
Maths & English readiness
Physical education
Developing interest in art, craft, dance & music
E-learning
Puppet shows & skits
Celebration of festivals & special days
Pragmatic learning through field visits